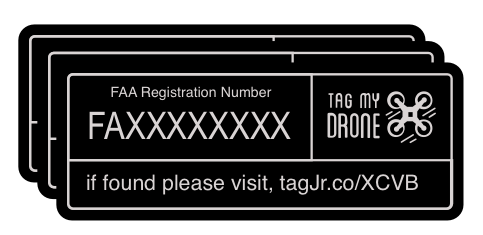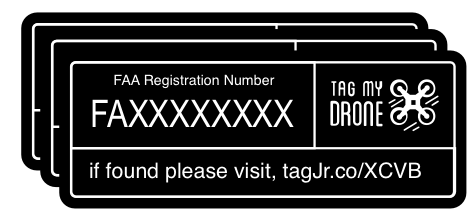 tagMyDrone
FAA Drone Label | URL Black
How does it work?
With our tags, you can display your FAA number as the law requires. If you lose your drone, the finder can contact you using the personalized link provided on the tags. This way you do not expose any personal information. 
What will I get?
You will receive 8 FAA compliant premium tags for your drone. They are of very high quality and can withstand outdoor conditions including UV and water. Dimensions are 2/3" x 1 3/4".
When will I receive my order?
We usually ship within 2-5 business days after placing the order. After fulfillment, you should expect to receive your order within three to seven business day. We are committed to providing you with a top quality product, so please contact sales@tagmydrone.com with any questions or in case you are experiencing unexpected delays.